BD08-201THN / BD08-201TFN / BD08-504TR
Twin Cottage Bed in Pure White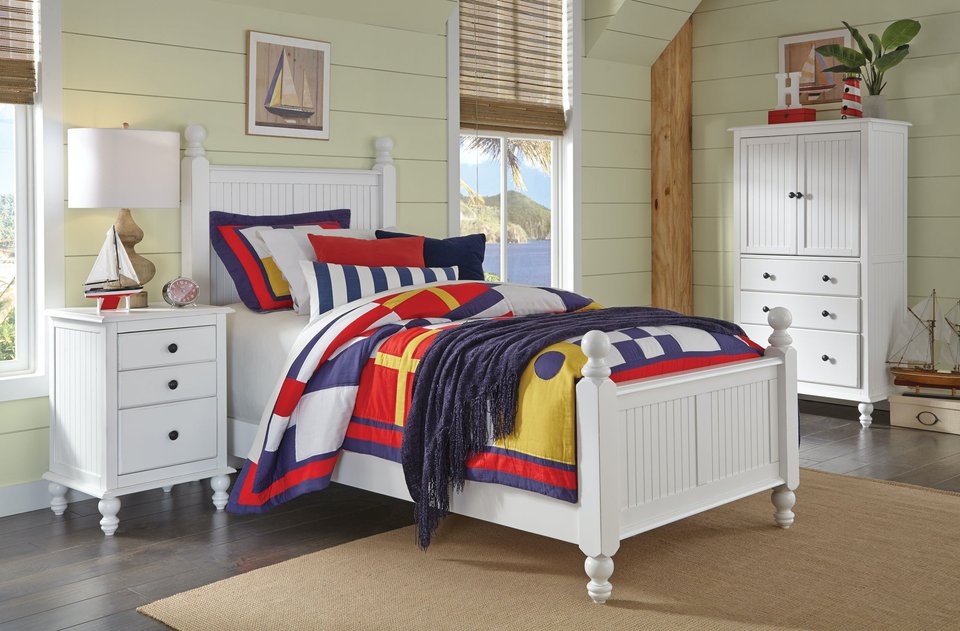 Disclaimer
See new bed feet here. Photo shows old feet. Please advise.
Twin Bed Set Only
Other models in the photo sold separately.
SKU
BD08-201THN / BD08-201TFN / BD08-504TR
BD07-201TH: Twin Cottage Headboard 42"W x 3"D x 56.5"H
BD07-201TF: Twin Cottage Footboard 42"W x 3"D x 29.5"H
BD07-504TR: Twin Bed Rails/Slats 77"L
Additional Information
The Bedroom Collection is a pre-finished, quick ship collection available to ship in 30 days or less! Contact a local dealer to learn more.
Related products
---